>...take heed you, Christian "Zionists", you "Evangelicals" who are praising Putin, that you will be not treated like those Sunni are treated now by Putin-Stalin......
------------------------
Above video - I hope you see the above video coming from the below quoted page of The Telegraph.
"...

A Russian general told U.S. officials to quit flying over Syria just before Moscow's air force dropped bombs on Western-backed forces.

A Russian general asked the U.S. to remove its planes from Syrian airspace Wednesday, just hours before Russian airstrikes began there.
The Russian three-star general, who was part of the newly formed intelligence cell with Iraq, Iran, and the Syrian government, arrived in Baghdad at 9 a.m. local time and informed U.S. officials that Russian strikes would be starting imminently—

and that the U.S. should refrain from conducting strikes and move any personnel out.

The only notice the U.S. received about his visit was a phone call one hour earlier.
The Russian strikes were centered about the city of Homs, according to initial accounts in the local press and in social media. That's significant, because Homs is not known to be an ISIS stronghold.
http://www.thedailybeast.com/articles/2015/09/30/putin-orders-u-s-jets-out-of-syria.html
........
'Russia kills US-backed Syrian rebels in second day of air strikes as Iran prepares for ground offensive'


Russian jets bomb rebel positions in Syria including rural areas near the north-western town of Jisr al-Shughour, a day after launching air strikes. Follow latest developments here By Raziye Akkoc, and Roland Oliphant in Moscow

5:19AM BST 02 Oct 2015
http://www.telegraph.co.uk/news/worldnews/europe/russia/11903702/Russias-Vladimir-Putin-launches-strikes-in-Syria-on-Isil-to-US-anger-live-updates.html
DEJA VU?
Western forces and Eastern forces against the same "Evil" (ISIS), does it not recall to you again what happened eighty years ago in

Europe??

?.... All with the same dirty games behind, where the "Evil" at the end of all was not the only one "Evil", but in well company with the "Forces of Good". On the contrary, the Nazi "Evil" was more the "useful idiot evil" at the service of the "Forces of the Good".... Can you remember how Stalin betrayed the Warsaw Uprising, and considered the Polish anti-Nazi army a terrorist anti-Soviet army at the same guise of the same Nazi forces???... Dear "truthsayers" and "Christian" Zionists, doesn't sound no echo of this in your deaf ears when you hear about the CIA-backed, moderate rebels, considered first of all by the same US Administration (why she would so happily leak such anti-moderate information which could have well been a fabrication?), at the same guise of the ISIS and Al Qaeda militias????....
..... Short memory, dear "Christian" Zionists and "truth-sayers"?....
"...The Soviets made clear their view on the situation in Warsaw to United States Ambassador, W. Averell Harriman. On 15 August 1944, Harriman received a note from Soviet Deputy Foreign Minister Andrey Vyshinsky. In this note, Vyshinsky was instructed by Foreign Minister Vyacheslav Molotov to inform Harriman that t

he Soviet Government "could not go along" with US plans to airdrop arms to resistance groups in Warsaw and that the "action in Warsaw into which the Warsaw populations had been drawn was a purely adventuristic affair and the Soviet Government could not lend its hand to it.

"
https://en.wikipedia.org/wiki/Lack_of_outside_support_during_the_Warsaw_Uprising
Well, let's read again the same

red-bolded

words, only slightly updated for our days:
".... to inform John Kerry that the

Putin

Government "could not go along" with US plans to airdrop arms to resistance groups in Raqqa and that the "action in Raqqa into which the Raqqa's populations had been drawn was a purely adventuristic affair and the Putin Government could not lend its hand to it."....".
Take heed, Western friends of Putin, and you Jews of Israel, to be not burned with the same flame you are now playing with.....: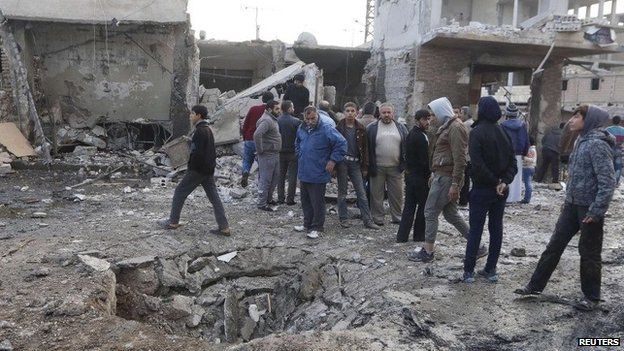 http://www.bbc.com/news/world-middle-east-30191431
http://ichef-1.bbci.co.uk/news/624/media/images/79262000/jpg/_79262584_79261313.jpg
http://www.dw.com/en/poland-remembers-warsaw-uprising-70-years-on/a-17825941
http://www.dw.com/image/0,,17041118_303,00.jpg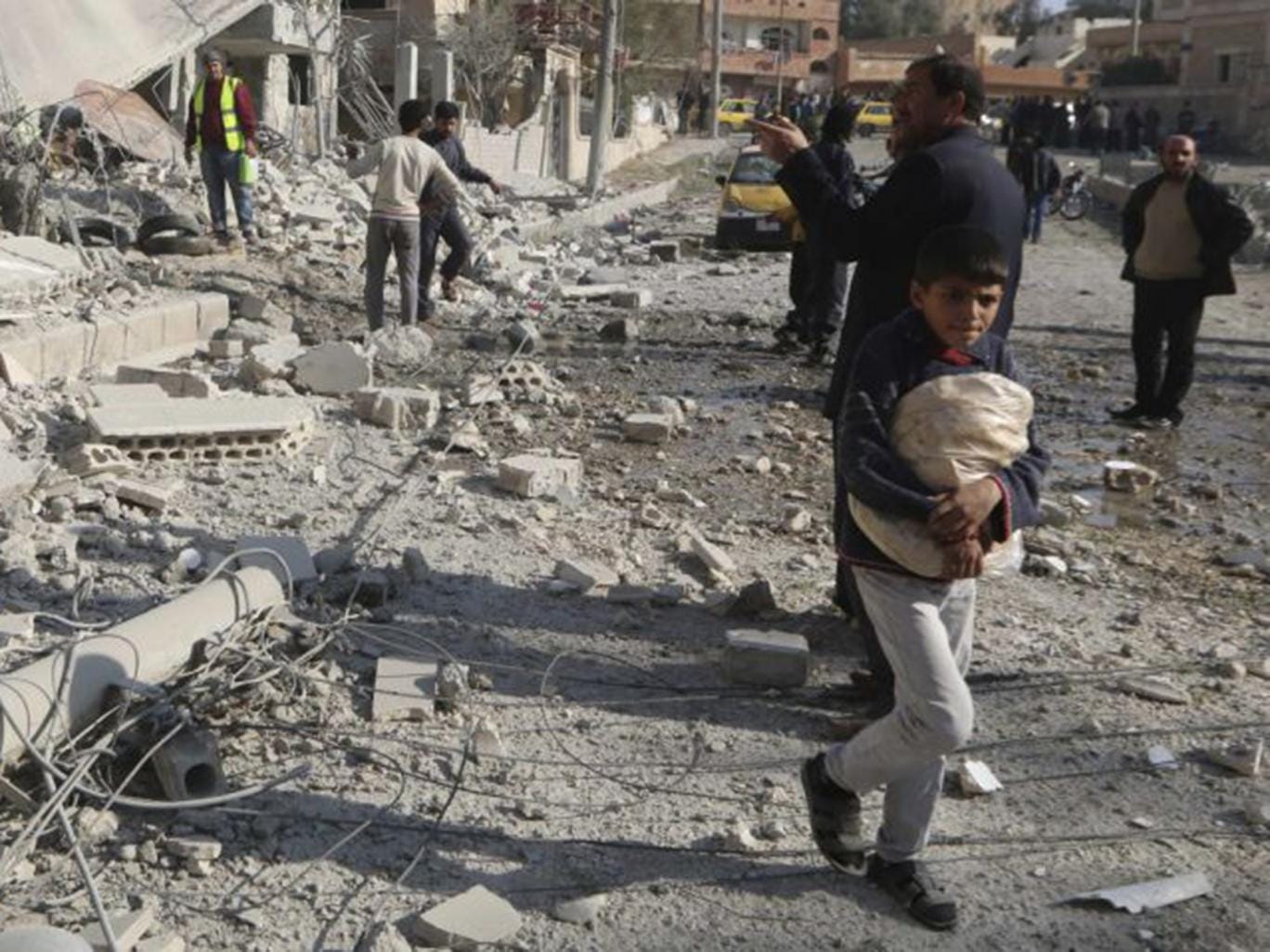 http://www.independent.co.uk/news/world/middle-east/islams-dysfunctional-state-in-isis-controlled-syria-and-iraq-everyday-life-is-falling-apart-9945774.html
http://static.independent.co.uk/s3fs-public/styles/story_large/public/thumbnails/image/2014/12/26/18/21-Isis-Reuters.jpg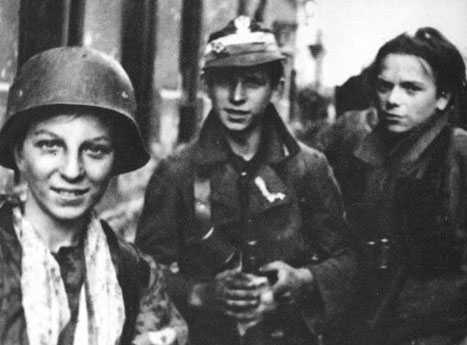 http://www.local-life.com/warsaw/articles/warsaw-1944-uprising
http://www.local-life.com/warsaw/pages/m.3601_warsaw-1944-uprising.jpg
http://i.telegraph.co.uk/multimedia/archive/03277/ISIL_3277244b.jpg
http://www.telegraph.co.uk/news/worldnews/islamic-state/11610217/US-special-forces-kill-Isil-leader-in-rare-raid-inside-Syria.html
http://www.returnofkings.com/wp-content/uploads/2013/09/warsaw-rising.jpg
http://www.returnofkings.com/18415/the-warsaw-rising
Above image - "American hostage held by ISIL was repeatedly raped by group leader Abu Bakr al-Baghdadi before she died Ken Dilanian, The Associated Press | August 15, 2015 1:11 PM ET"
http://wpmedia.news.nationalpost.com/2014/07/abu-bakr-al-baghdadi-11.jpg?w=620&h=465
http://news.nationalpost.com/news/world/american-hostage-held-by-isil-was-repeatedly-raped-by-group-leader-abu-bakr-al-baghdadi-before-she-died
Above image - Fr Joseph Stalin SJ.
http://blogs.telegraph.co.uk/culture/files/2012/05/stalin.n.jpg
http://blogs.telegraph.co.uk/culture/allanmassie/100063524/how-orlando-figes-is-being-silenced-by-the-ghost-of-stalin/
An excerpt coming from the article quoted as source of Fr. Joseph Stalin SJ image:
"

Last updated: May 24th, 2012......(.....)....


If it is indeed thought to do this, then, given "the complexity and sensitivity of the topic to Russian society", it is not surprising that publication has been cancelled. For "Russian society", one may choose to read "the Kremlin". The Putin regime has been engaged in a gradual rehabilitation of Stalin. It has no desire for Russians to be reminded once again of the Stalinist crimes. If you ask the questions "who benefits from stopping publication and who might be harmed by publication?" it is not difficult to come up with the answer.


So it's not a scholarly spat that Professor Figes is engaged in this time, but a political one. Publication of The Whisperers might be inconvenient for the regime. So The Whisperers must not be published in Russia."
Above image - "Soviet WWII propaganda poster urging soldiers of vigilance. Note the villain in the shadow wearing a

Polish

parade uniform.

"
https://upload.wikimedia.org/wikipedia/commons/2/2b/Bolsheviks_to_the_end.jpg
"Poland's relationship with the USSR during WWII was tricky. The main Western Powers, the US and UK, understood the importance of the USSR in defeating Germany,

to the point of allowing Soviet propaganda to vilify their Polish ally.

[57] During World War II, E. H. Carr, the assistant editor of The Times, was well known for his leaders (editorials) taking the Soviet side in Polish-Soviet disputes. In a leader of February 10, 1945, Carr questioned whether the Polish government in exile even had the right to speak on behalf of Poland.[58] Carr wrote that it was extremely doubtful to him whether the Polish government had "an exclusive title to speak for the people of Poland, and a liberum veto on any move towards a settlement of Polish affairs" as well as that the "legal credentials of this Government are certainly not beyond challenge if it were relevant to examine them: the obscure and tenuous thread of continuity leads back at best to a constitution deriving from a quasi-Fascist coup de Etat".[58] Carr ended his leader with the claim that "What Marshal Stalin desires to see in Warsaw is not a puppet government acting under Russian orders, but a friendly government which fully conscious of the supreme impotence of Russo-Polish concord, will frame its independent policies in that context".[58] The western Allies were even willing to help cover up the Soviet massacre at Katyn.[59] Even today Katyn is not accepted in the West as a war crime.[60]"
Always with propaganda. Yesterday helping Fr Stalin SJ, today Vlad, "the Impaler of Sunni":
"....Syrian rebels trained by the United States gave some of their equipment to the al Qaeda-linked Nusra Front in exchange for safe passage, a

U.S.

military spokesman said on Friday, the latest

blow

to a troubled

U.S.

effort to train local partners

to fight

Islamic State militants.....".
Above image - eighty years ago at the order of Fr Stalin, today at the order of the nephew of one of his cookers - same propaganda today, ruling Jesuits' US Adminstration.
---------------------------------
.....except you don't repent of your "heresies" and convert to Jesuits' Catho-Orthodoxism: