>
Above video - Meteor Caught On Camera Above Scotland
https://youtu.be/O7L2_MzmDes
'Meteor shower' caught on camera in skies over Scotland – video




Source: YouTube Jenni Morrison & Facebook Bill Addison




Tuesday 1 March 2016 09.09 GMT


http://www.theguardian.com/uk-news/video/2016/mar/01/meteor-bright-flash-caught-on-camera-in-skies-over-scotland-video


The bright light of a suspected meteor shower over Scotland is caught on camera. The amazing footage, filmed by two separate drivers on their dashboard cameras, shows a bright white light falling from the sky before apparently exploding and lighting up the skies for a few seconds on Monday night. The event prompted many to call the police, with some reporting hearing a loud bang."....
.
Monday, February 29, 2016
Italy, the Sodomite adoption and the Asteroid of GOD: how to end the incoming Holocaust of Children
http://control-avles-blogs.blogspot.it/2016/02/italy-sodomite-adoption-and-asteroid-of.html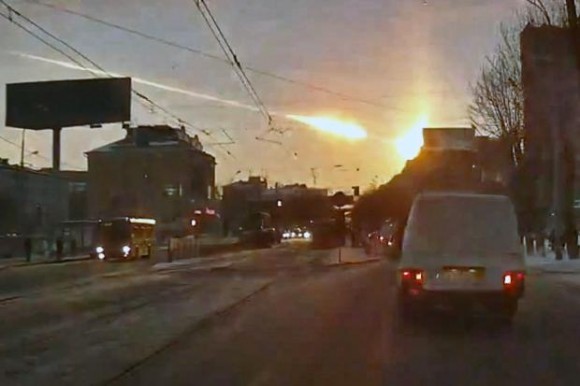 I believe this also was a sign of GOD, at the opposite on how I was thinking in the following post. Indeed only few gave to it a Biblical significance, remaining the rest of men in their blindness, seeing not what they ought to see but especially understanding not what they ought to understand.
Saturday, February 16, 2013


Who threw that?


http://avlesbeluskesexposed.blogspot.it/2013/02/who-threw-that.html
20

For the invisible things of him from the creation of the world are clearly seen, being understood by the things that are made, even his eternal power and Godhead; so that they are without excuse:


Romans,1.
-----------------------------